Yamaha YZF-R1M. We R1
The YZF-R1M is Yamaha's most advanced production bike, and its sophisticated technology enables every racer and track rider to discover their true potential.
Its Inertial Measurement Unit (IMU) offers precise control over traction, slides, front wheel lift, braking and launches, while the Communication Control Unit lets you analyse running data on tablet or smartphone. The refined Electronic Racing Suspension (ERS) with improved damping control delivers ultimate handling.
With its 200 hp crossplane engine, upgraded QSS with upshift and downshift – as well as a new ECU and restyled carbon bodywork – the YZF-R1M brings YZR-M1 MotoGP Factory-bike technology to private owners.
Colours
Silver Blu Carbon
Details
Revised Öhlins Electronic Racing Suspension (ERS)
Upgraded Quickshift System (QSS)
Communication Control Unit with wireless remapping
YZR-M1 MotoGP style carbon bodywork
998cc 200PS crossplane 4-cylinder engine
6-axis IMU with Gyro/G sensors for 3D motion data
Lift Control / Launch Control / Slide Control
Short wheelbase aluminium Deltabox frame
Banking sensitive ABS / Unified Brake System
Upward truss type swingarm / magnesium rear frame
Magnesium rear frame
Exclusive Yamaha Racing Experience for R1M owners
YZF-R1M Specification
Engine

Engine Type

Liquid-cooled, 4-stroke, DOHC, forward-inclined parallel 4-cylinder, 4-valves

Bore x Stroke

79.0 mm x 50.9 mm

Compression Ratio

13.0 : 1

Maximum Power

147.1 kW (200.0 PS) @ 13,500 rpm

Maximum Torque

112.4 Nm (11.5 kg-m) @ 11,500 rpm

Transmission

Constant mesh, 6-speed

Lubrication System

Wet sump

Frame

Front Tyre

120/70 ZR17M/C (58W)

Rear Tyre

200/55 ZR17M/C (78W)

Dimensions

Ground Clearance (mm)

130 mm
YZF-R1M
Accessories
Add accessories to this model by selecting them below.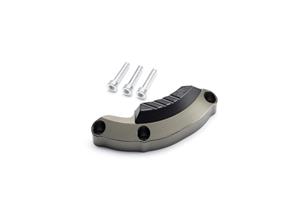 YZF-R1/M Billet L/H Crankcase Protector
£105.00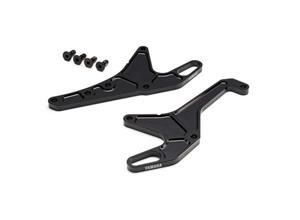 YZF-R1/M Billet Rear Stand Hooks
£93.40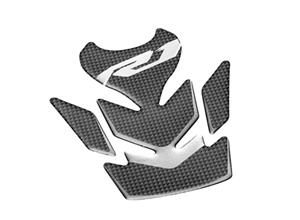 YZF-R1/M Tank Pad
£23.59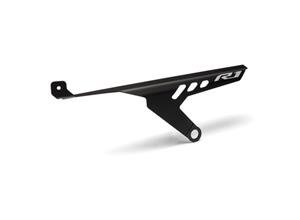 YZF-R1/M Chain Guard
£66.60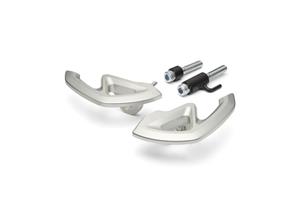 YZF-R1/M Side Protectors
£228.00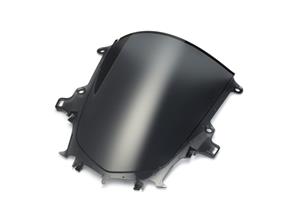 YZF-R1/M Sprint Screen
£139.00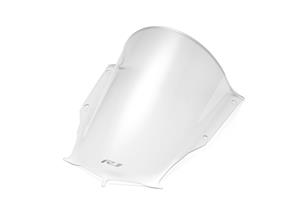 YZF-R1/M Endurance Screen
£120.79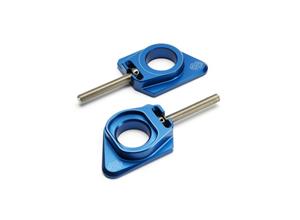 YZF-R1/M Billet Chain Adjusters
£83.30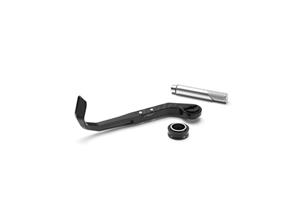 YZF-R1/M Billet Clutch Lever Guard
£94.20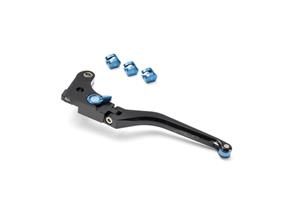 YZF-R1/M Billet Clutch Lever
£157.30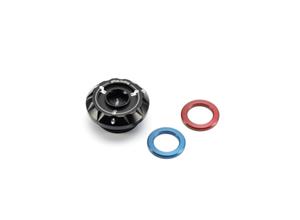 YZF-R1/M Billet Engine Oil Filler Cap
£46.60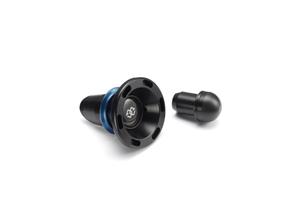 YZF-R1/M Front Axle Protection Kit
£67.10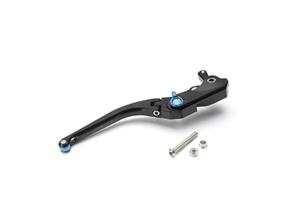 YZF-R1/M Billet Front Brake Lever
£157.30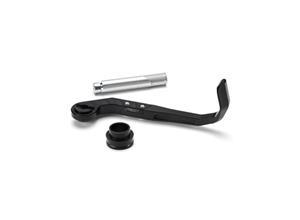 YZF-R1/M Billet Front Brake Lever Guard
£94.20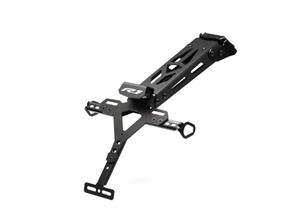 YZF-R1/M Licence Plate Holder
£121.80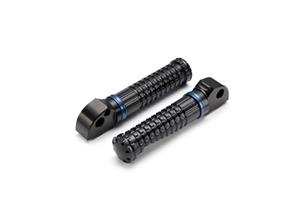 YZF-R1/M Billet Passenger Footpegs
£71.80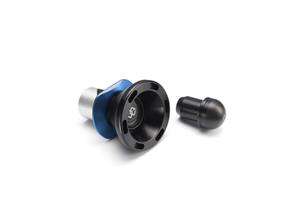 YZF-R1/M Rear Axle Protection Kit
£65.70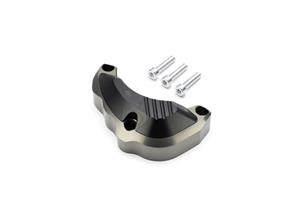 YZF-R1/M Billet R/H Crankcase Protector
£101.00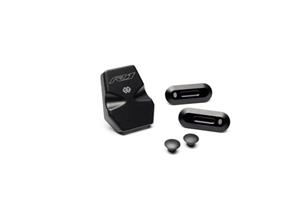 YZF-R1/M Billet R1 Racing Cover Kit One
£57.30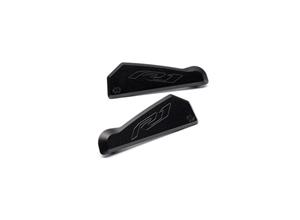 YZF-R1/M Billet R1 Racing Cover Kit Two
£38.00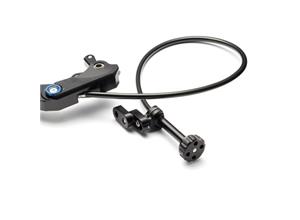 YZF-R1/M Front Brake Lever Remote Control Kit
£94.80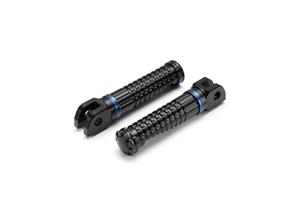 YZF-R1/M Billet Rider Footpegs
£72.90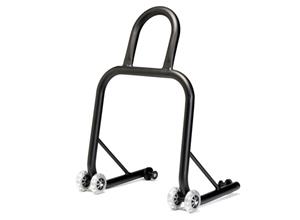 YZF-R1/M Racing Rear Stand
£144.62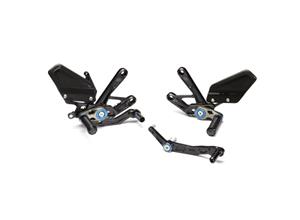 YZF-R1/M Billet Rearset Kit
£685.00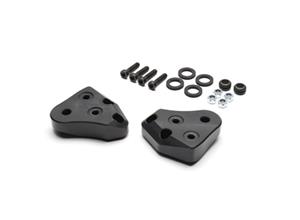 YZF-R1/M Rear View Mirrors Extension Kit
£75.20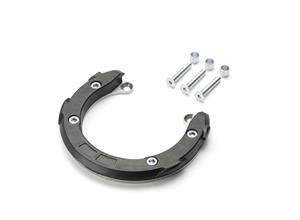 MT/YZF Tank Bag Mount Ring Adaptor Kit
£38.20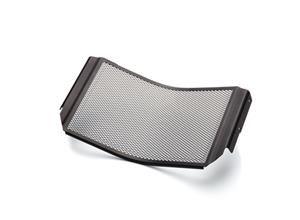 MT-10/YZF-R1 Full Radiator Cover
£94.46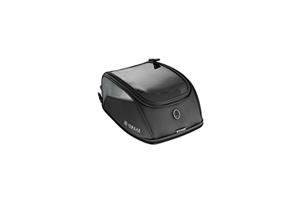 Tank Bag - Sport
£101.00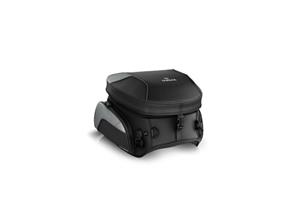 Rear Seat Bag
£180.00